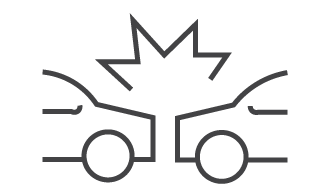 When purchasing auto insurance in Salt Lake City, it's important to find out about the types of coverage, the amount of coverage and the deductible.  The right auto insurance policy is really all about protecting yourself financially if you are in an accident. Drivers who are underinsured or uninsured become responsible for paying medical or funeral expenses and lost wages.  Car and auto insurance is required by law in Utah, but not all auto insurance policies are the same or provide the same amount of coverage.
What are the types of auto insurance in Salt Lake City?
Your auto insurance coverage is a combination of types of insurance that work together to protect you in different ways:
Liability coverage is the Utah State minimum, but may not be enough to protect you.
Collision insurance pays for the damage on your vehicle in the event of a collision.
Personal Injury Protection/No Fault Coverage pays medical expenses, lost wages and funeral expenses.
How much coverage do you need?
A comprehensive policy will include all of the types of insurance and will cover medical expenses, damage repair and legal fees up to a certain amount.  You are responsible for expenses beyond that certain amount.
What is a reasonable deductible?
The deductible is the amount you pay before you make an auto insurance claim for an accident.  While a higher deductible can lower your payments for a car insurance policy, you need to decide how much you are willing to pay out pocket if you're in a collision.  
The helpful agents at Salt Lake City Insurance can help you choose the policy that is the most affordable while still giving you all the coverage you need to stay financially safe after a collision.